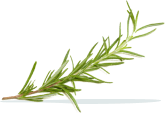 Sacred Reciprocity
Since its inception, Hampui Hats has been guided by the Quechua principle of Ayni—a relation between beings of sacred reciprocity, where the system is in a balance of give and take. Hampui means "Soul of mine, Return to me" in Quechua—the language spoken by Willee's first hat-making mentor in Bolivia. We believe that hats can be tools for transformation, serving as a vehicle to call back all the pieces of our Being and help heal our Relation to one another.
Through all parts of our supply chain, we use this concept as a guiding star, always following the path that will lead to this balance; with our planet, with our partners, with our customers, and with the land where we do our work. We source only sustainable raw materials, engage our artisan partners in a way that is culturally sensitive and economically just, and maintain flexibility in our payment structures to make sure that our hats remain accessible to all people.
Hampui Hats supports the Sogorea Te Land Trust as a way to acknowledge the Chochenyo Ohlone community and the history of violence towards them. As non-native residents and business owners inhabiting Ohlone lands, we have a responsibility to this community and to this place that we now call home. Paying the Shuumi Land Tax supports a re-envisioning of what it means to live together on Ohlone land and the healing of this place and the relations that dwell within it. We encourage other non-native residents and business owners in the East Bay to consider doing the same.
Our Story
Hampui Hats was founded in 2015 by Willee Roberts. Raised in Berkeley, California, Willee's earliest childhood memory was sneaking into his father's closet to play with his great-grandfather's old white hat. While living in Peru when he was 18, he again saw the transformative power of the hat as a tool for personal growth and transformation. The idea for Hampui Hats was born.
---
Ready-To-Wear COLLECTIONS
---